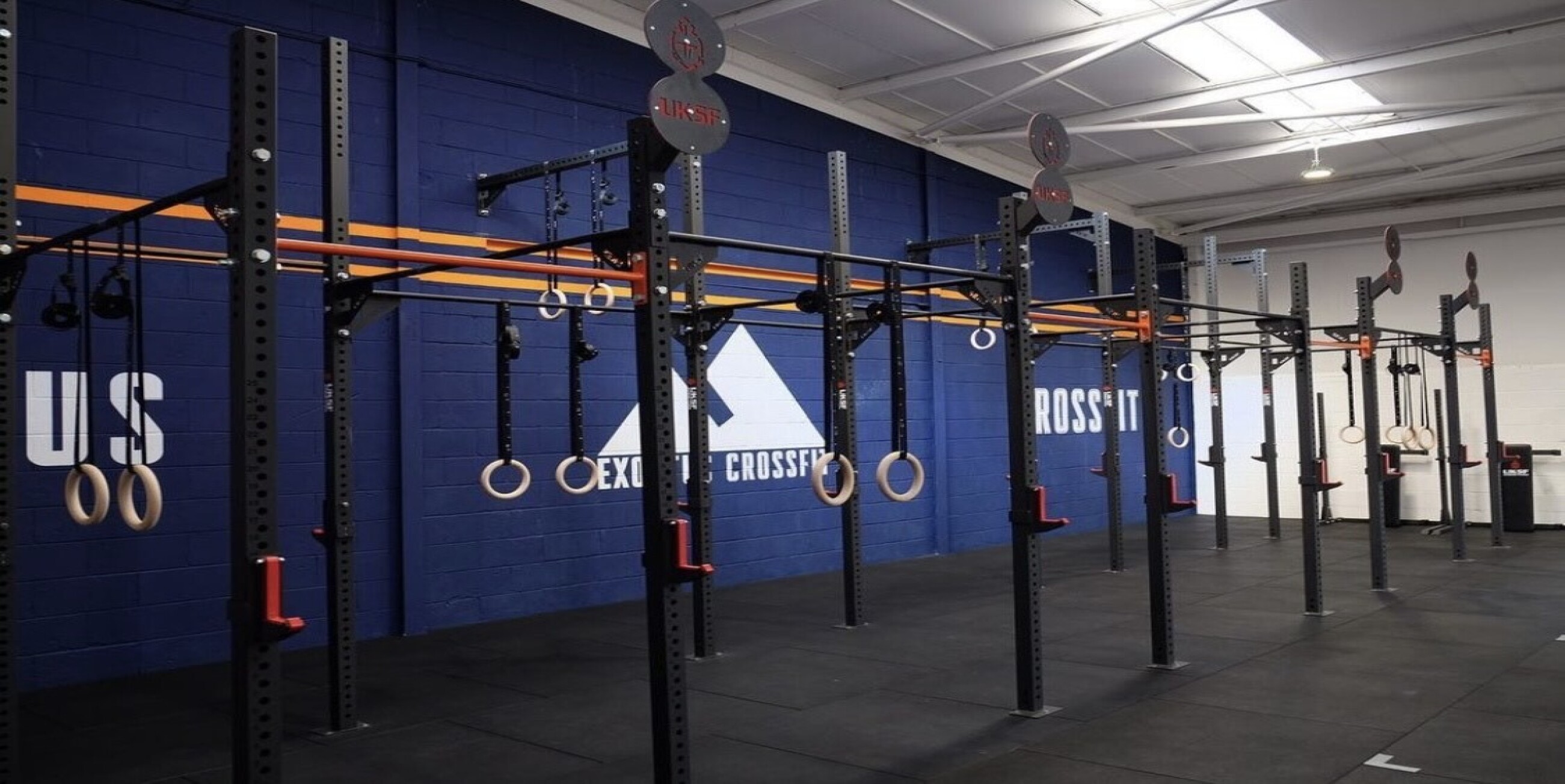 Concept
It was Exortus' vision to be able to supply their members with a bespoke facility using only the best quality products. The client was eager to have UKSF supply a multitude of gear to them so they can operate their classes to the best of their ability. This includes our DZ plates, bars, wall balls, kettlebells, gym rings, flooring, wall ball targets and more. The focal point of our supplied product list is the 4 customized UKSF rigs with unique orange powder coated bar. UKSF can customize rig sizes and colours to adhere to any fitness suite needs and colour schemes.
Install
The install took 3 days to complete, which was well within our designated time limit to finalize the job. We are incredibly proud of the result and hope the space we were able to kit out for Exortus serves them well with their business journey.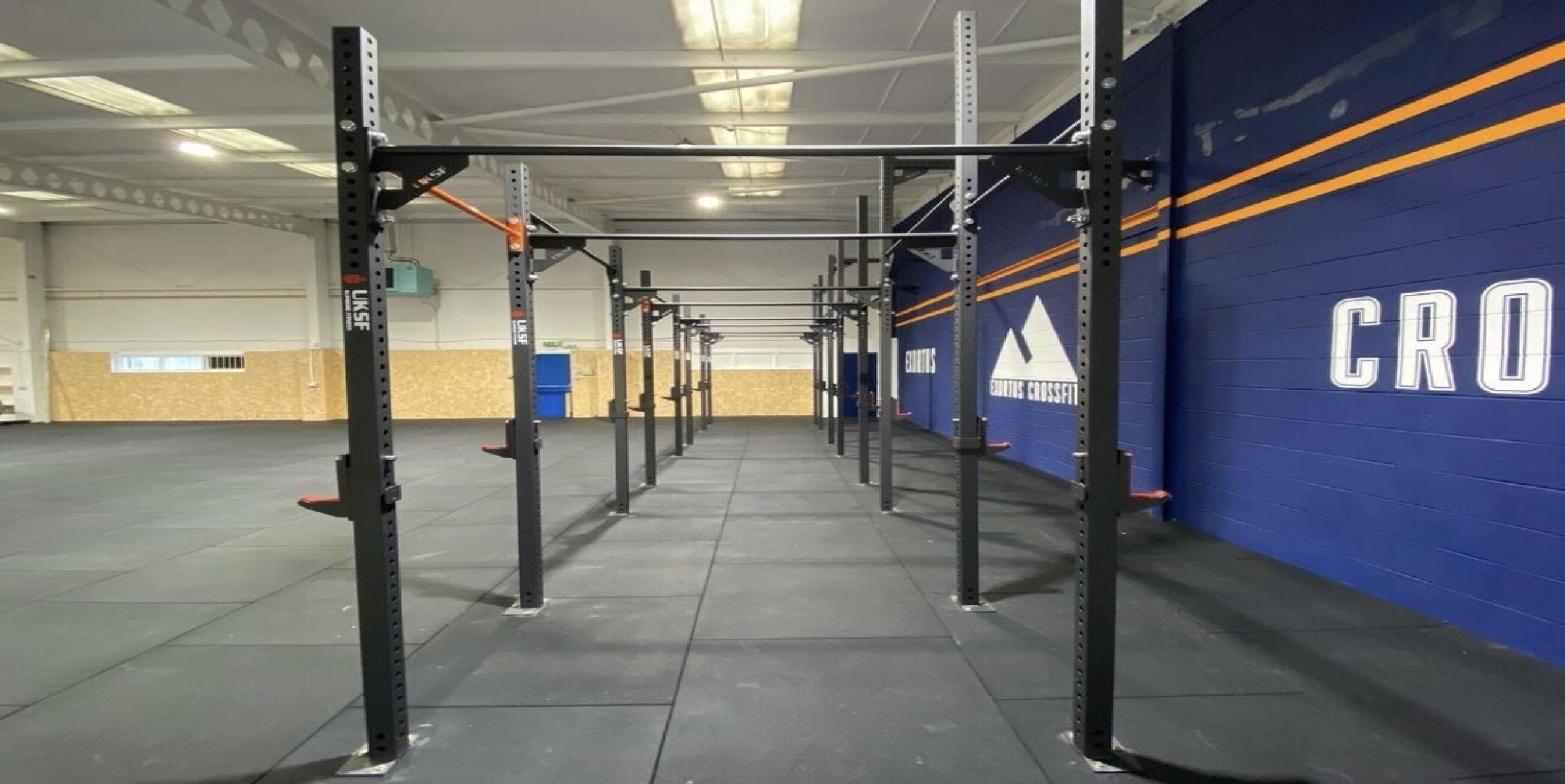 Finish
Exortus is a bespoke training facility which aims to provide an inclusive, social, and friendly training experience for its members. With the community at the heart of this facility, they can provide the means for members to improve their physical and psychological wellbeing to the best of their ability. For more information on Exortus, head to www.exortuscrossfit.co.uk.
Facility design enquiry
Please tell us a little bit more about your plans.
Start an enquiry
Business finance