Quote
We had the pleasure of working with Valesco Fitness collective when they opened their first gym. They wanted to mirror the success of their first facility and open a sister site in Bristol.
We conducted a site visit and discussed possible options. Their vision was to open traditional style CrossFit gym. The quote included a 34ft free standing rig, Olympic barbells, kettlebells & dumbbells, plyometric boxes, gym flooring, wall balls and concept2 erg machines.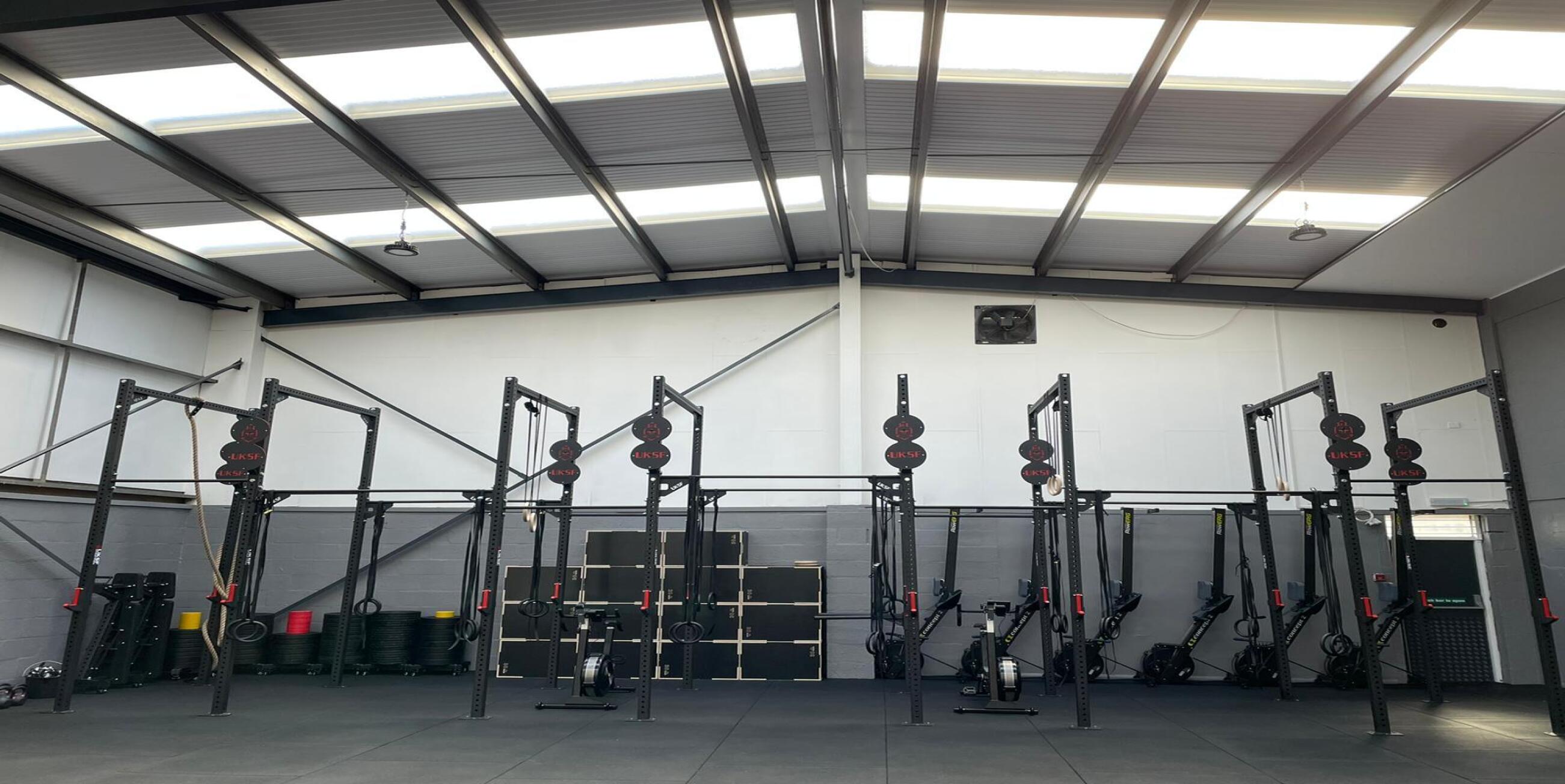 Concept
This would be Valesco Fitness Collective's second facility in Bristol. They would be opening a second style CrossFit gym conducting group classes and personal training. They needed a range of gym equipment and wanted to open with a fully functioning gym.
Their training is focused on cardiovascular training and required a number a concept2 machines, including the Model D rowerand the Bike Erg
Like most functional fitness gyms in the UK, they also focused heavily on Olympic weightlifting, gymnastics, and strength training. The 34ft free standing rig was custom made to include galvanised pull up bars and custom made wall ball targets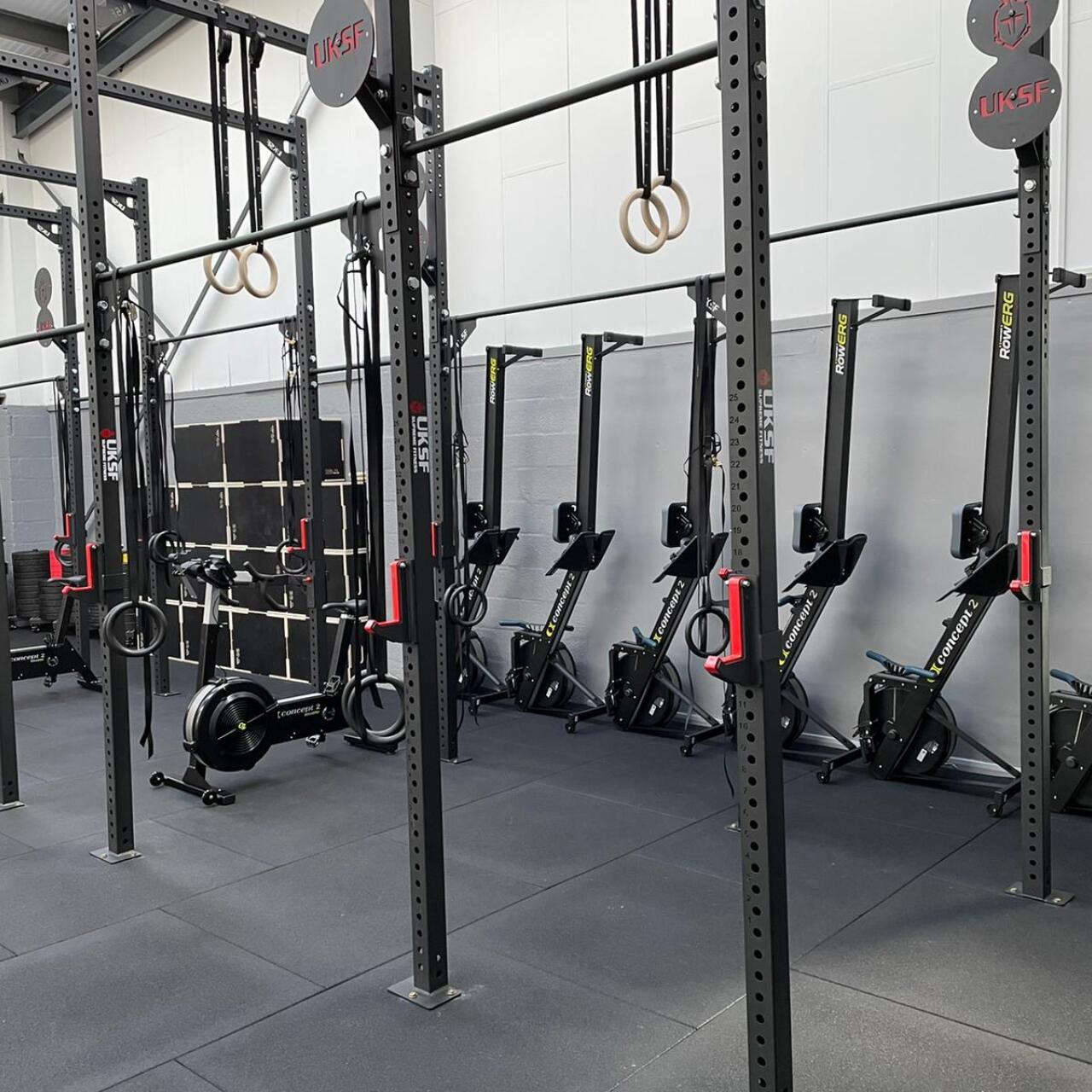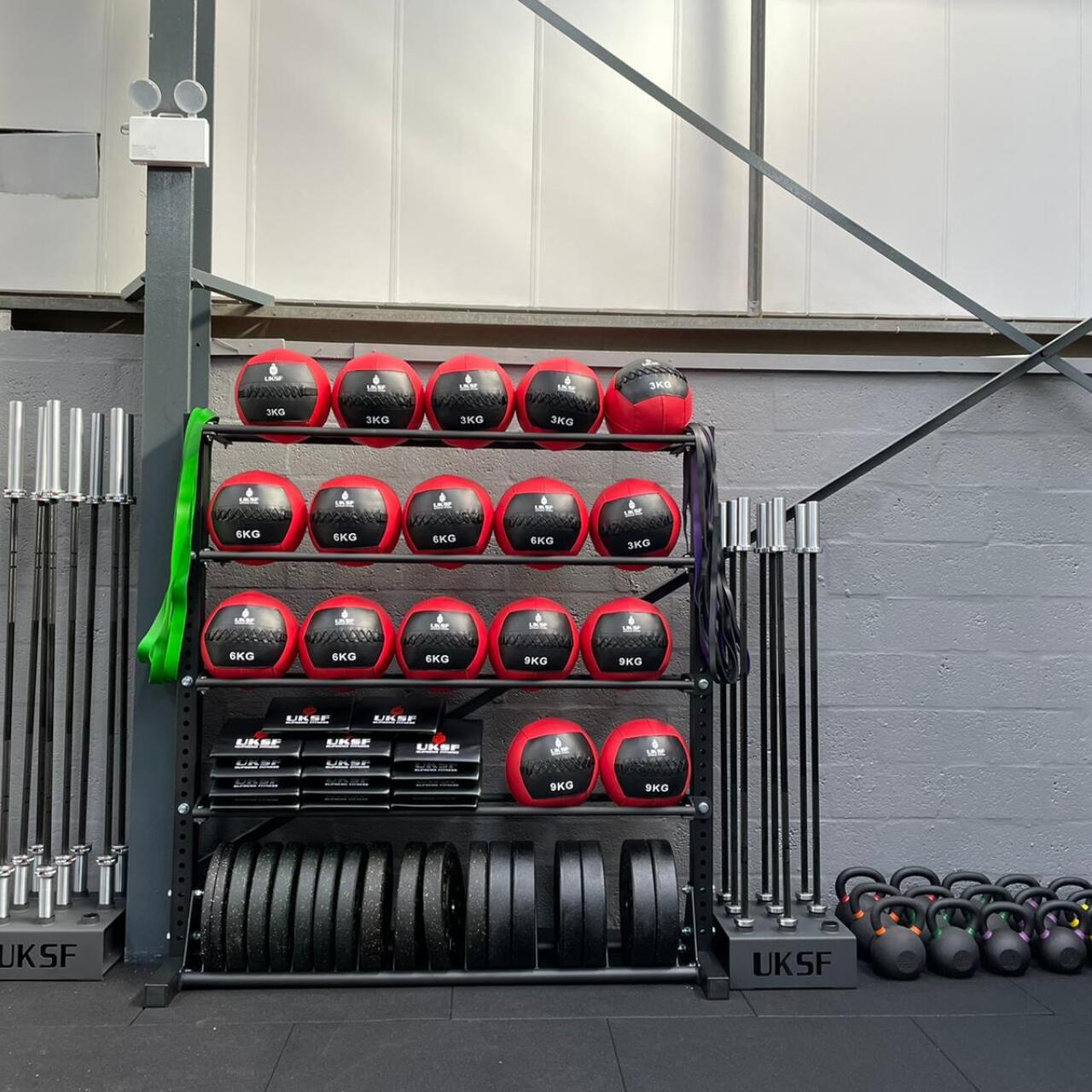 Install
We were giving a deadline by Valesco and had only a few days to complete the work. The installation team worked long hours and ensured the project was completed the evening before their opening date.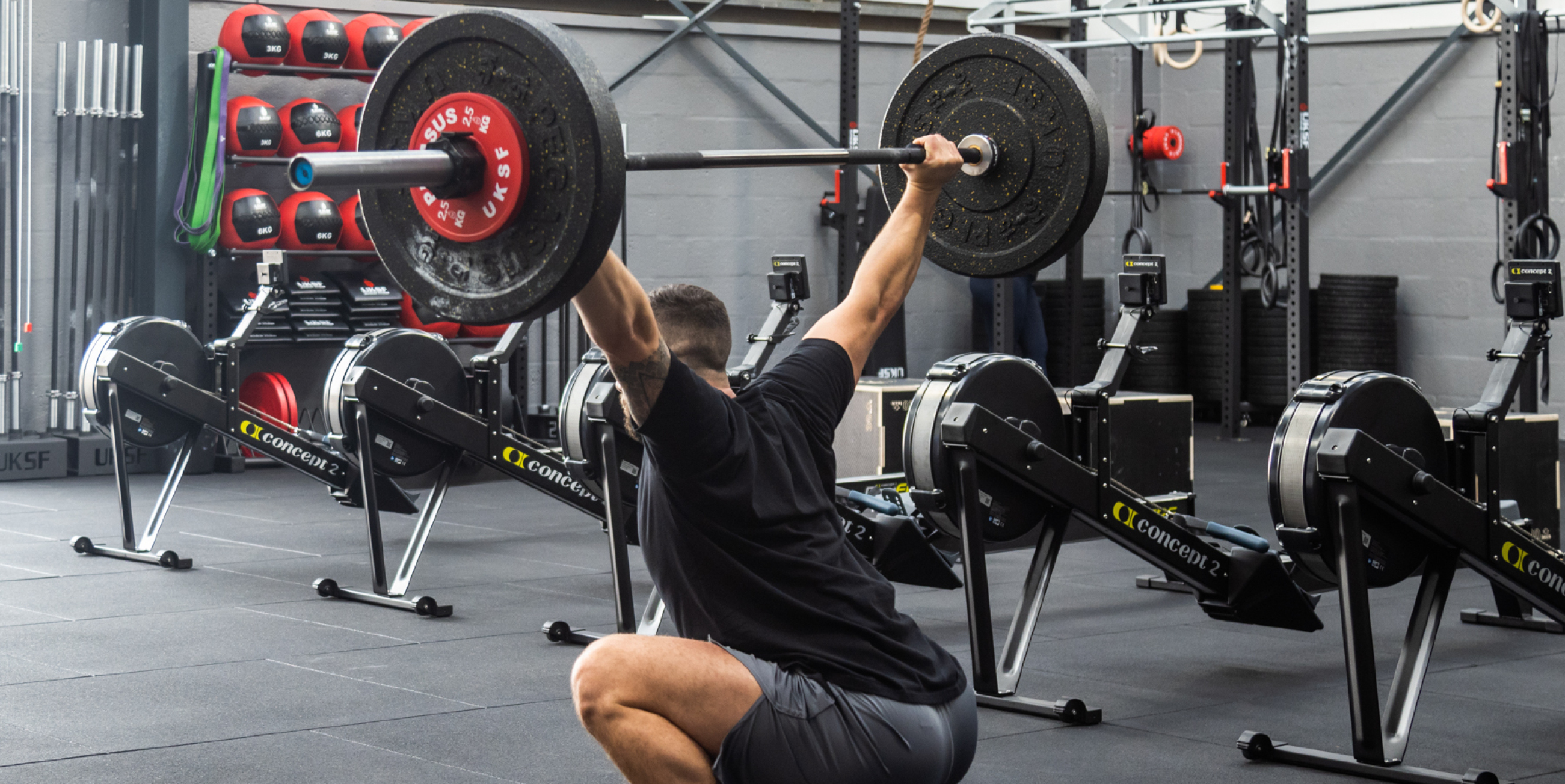 Finish
The new facility is in a great location, it is modern and offers a professional feeling as soon as you walk through the reception. The black finish of UKSF products against the grey branding of Valesco 2 work perfectly. This is one of our favourite gyms and we hope to work with them on another project in the future
Team UKSF
Specialist gym equipment suppliers.
Facility design enquiry
Please tell us a little bit more about your plans.
Start an enquiry
Business finance