Quote
We worked with Fortitude Fitness in the past to create a CrossFit style gym. We knew the owners well. When they approached us asking us to quote their new facility, we were eager to arrange a site visit, discuss their ideas, have a brew and a good catchup.
The quote consisted of our 20mm black speckled gym flooring tiles, functional CrossFit style fitness rig, dumbbells, Olympic barbells, kettlebells, and plate loaded machines.
Much of their gym equipment was held in our UK warehouse, turnaround time was quick, and they gave us plenty of notice to manufacturer their rig.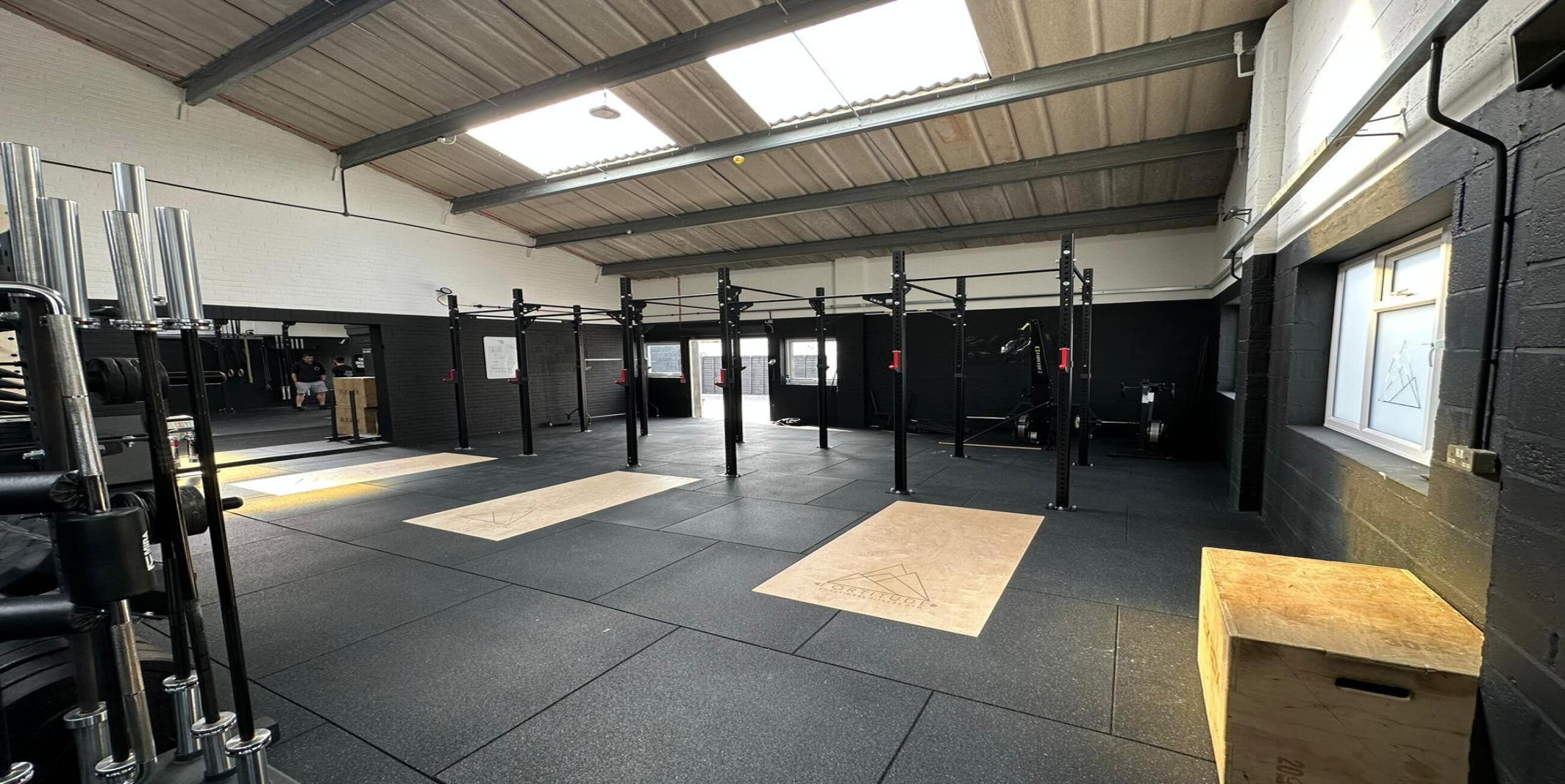 Concept
The concept was simple and one we have seen many times over the years. They wanted to extend their current gym by knocking through a wall into the neighbouring unit. This would double the size of their gym and allow them to create a fully functioning open gym space.
We have seen the CrossFit industry expand and grow over the years. This can be said about their franchisees as well. The team at Fortitude Fitness wanted to offer more than just sweaty EMOMs and functional fitness style classes.
They wanted to create a space where their members could focus on isolation exercises, body building programmes, rehabilitation area and enough space for another CrossFit rig.
This was a great move! Not only did they create enough space to increase their membership capacity. They tapped into a new segment of the market who wanted to work on isolation exercises and not be committed to CrossFit. This move also created better retention with their current members as they now had access to more gym equipment.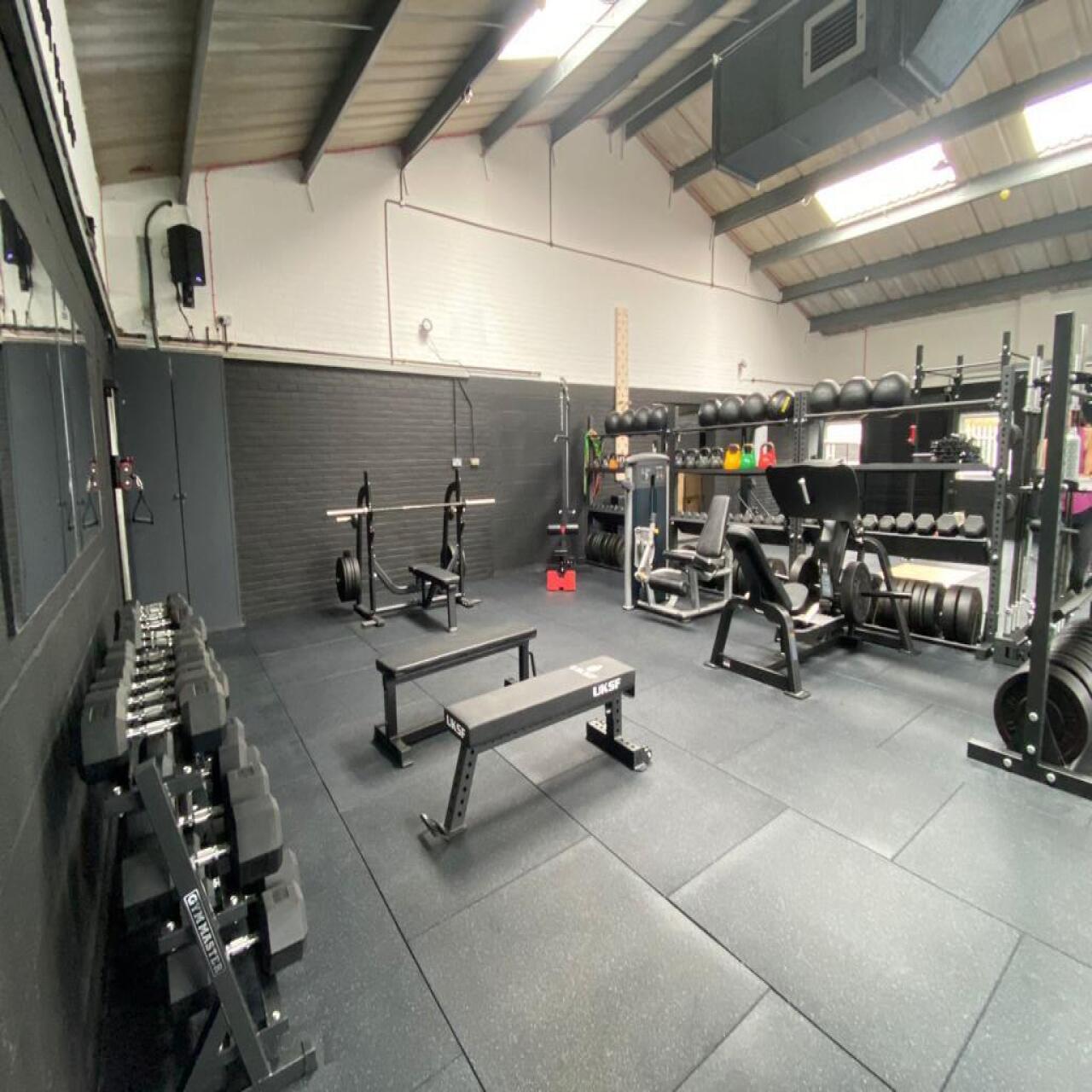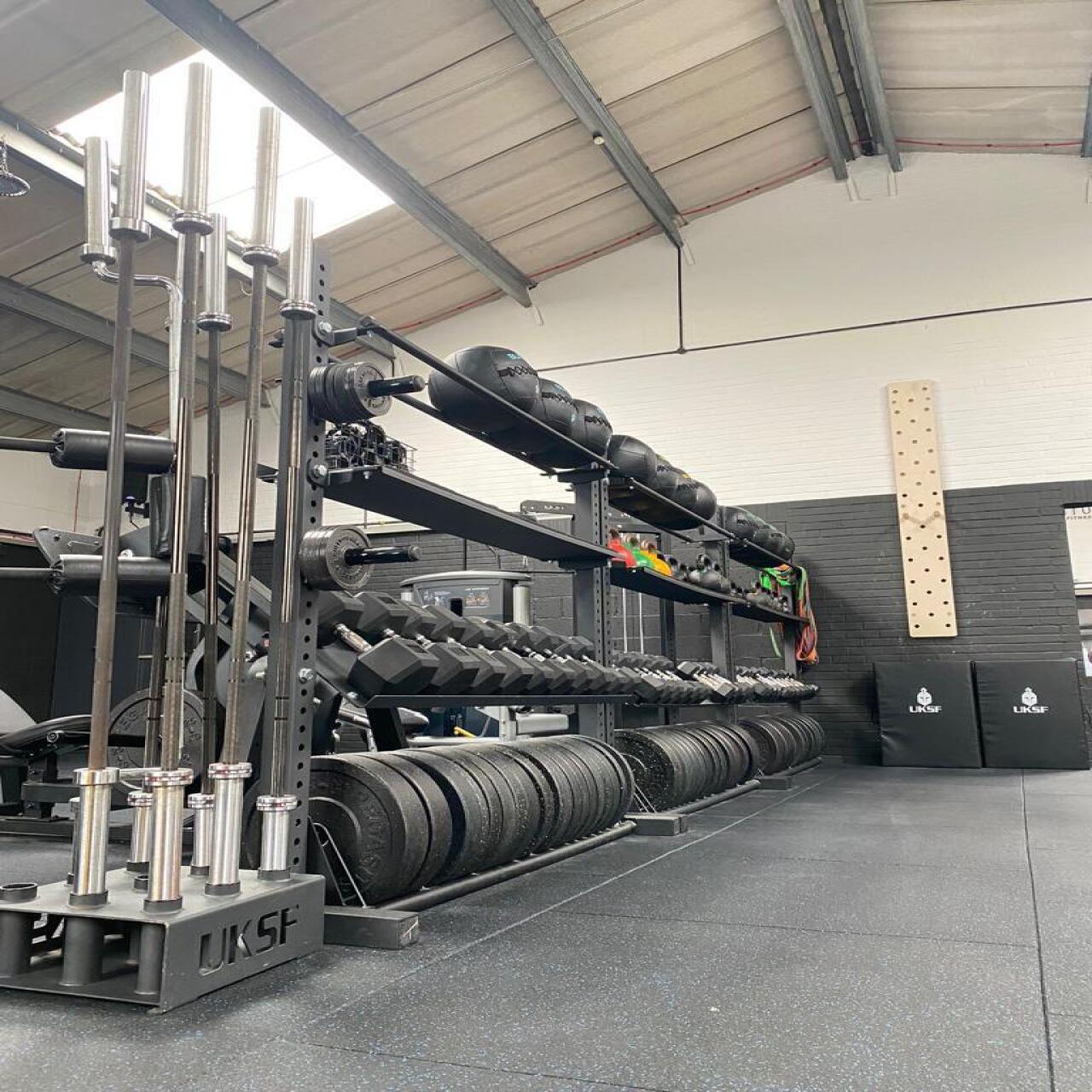 Install
The install was very straight forward. The team had access to the rear of the building to easily transport the gym flooring inside. The plate loaded machines were prebuilt and the remainder of the gym equipment had to be unboxed.
The UKSF team have installed hundreds of gyms over the years. This facility was nice and straight forward and the guys finished the job within 2 days.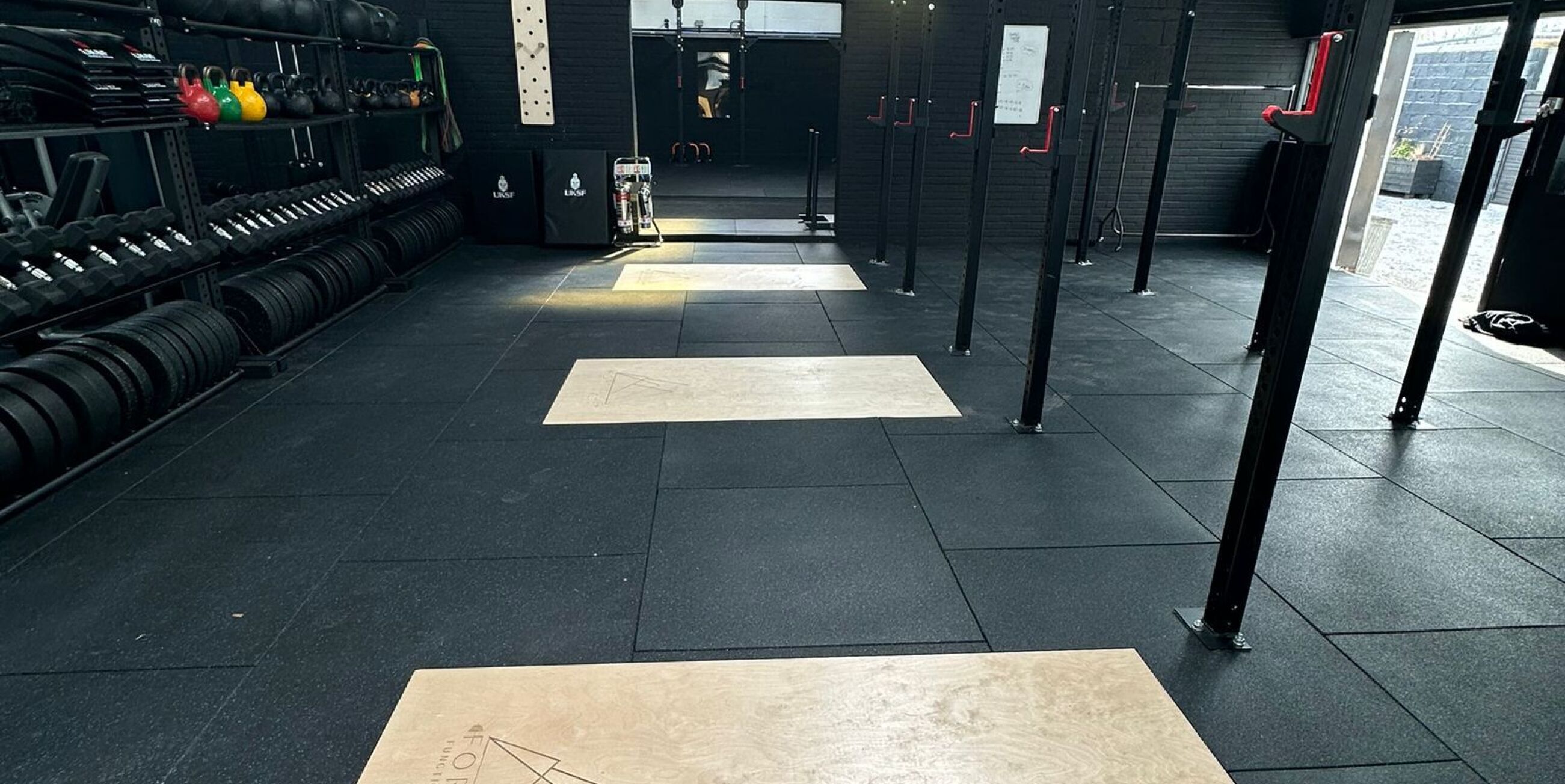 Finish
The finished facility compliments the original gym like a glass of red with steak. It is hard to imagine what the original gym looked like without the extension. The added functional fitness rig allows double the number of clients to train. The gym flooring runs seamlessly between the two units. The barbells, bumper plates, kettlebells, and dumbbells all match.
The added area of plate loaded machines and heavy-duty gym benches give this facility much more diversity and opportunity for continued growth.
Team UKSF
Specialist gym equipment suppliers.
Facility design enquiry
Please tell us a little bit more about your plans.
Start an enquiry
Business finance