Quote
The RS3 facility is one of the largest boxes in the South East of England. They required a full facility outfit from flooring to a gigantic 74ft wall mounted rig, custom storage units and plenty of ring space.
Concept
RS3 required a giant 74ft rig, which was designed to cater for ring work, rope work and have a mixture of galvanised bars and standard black texture. The facility was large enough to run several classes at any one time, so we catered for this when quoting equipment and layout.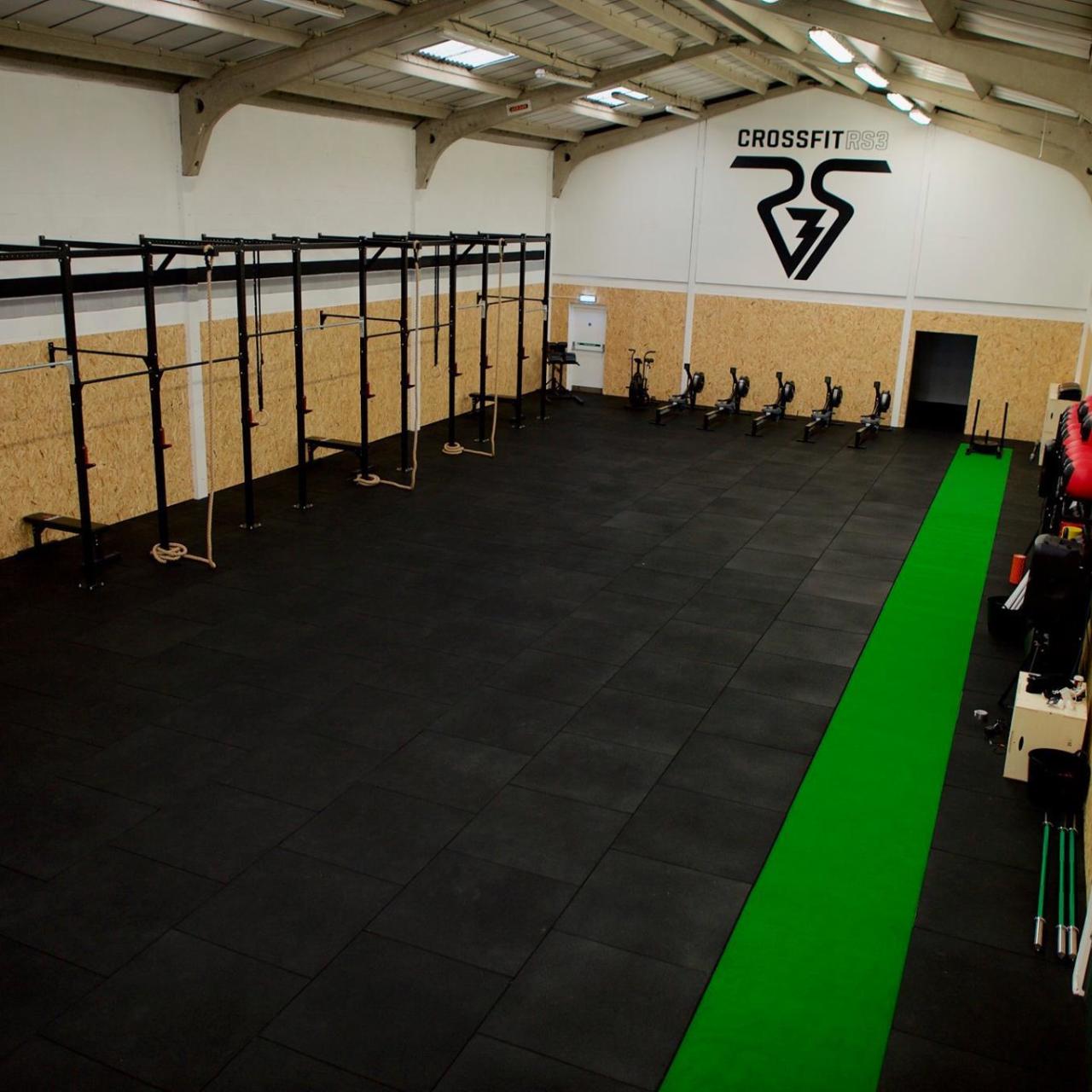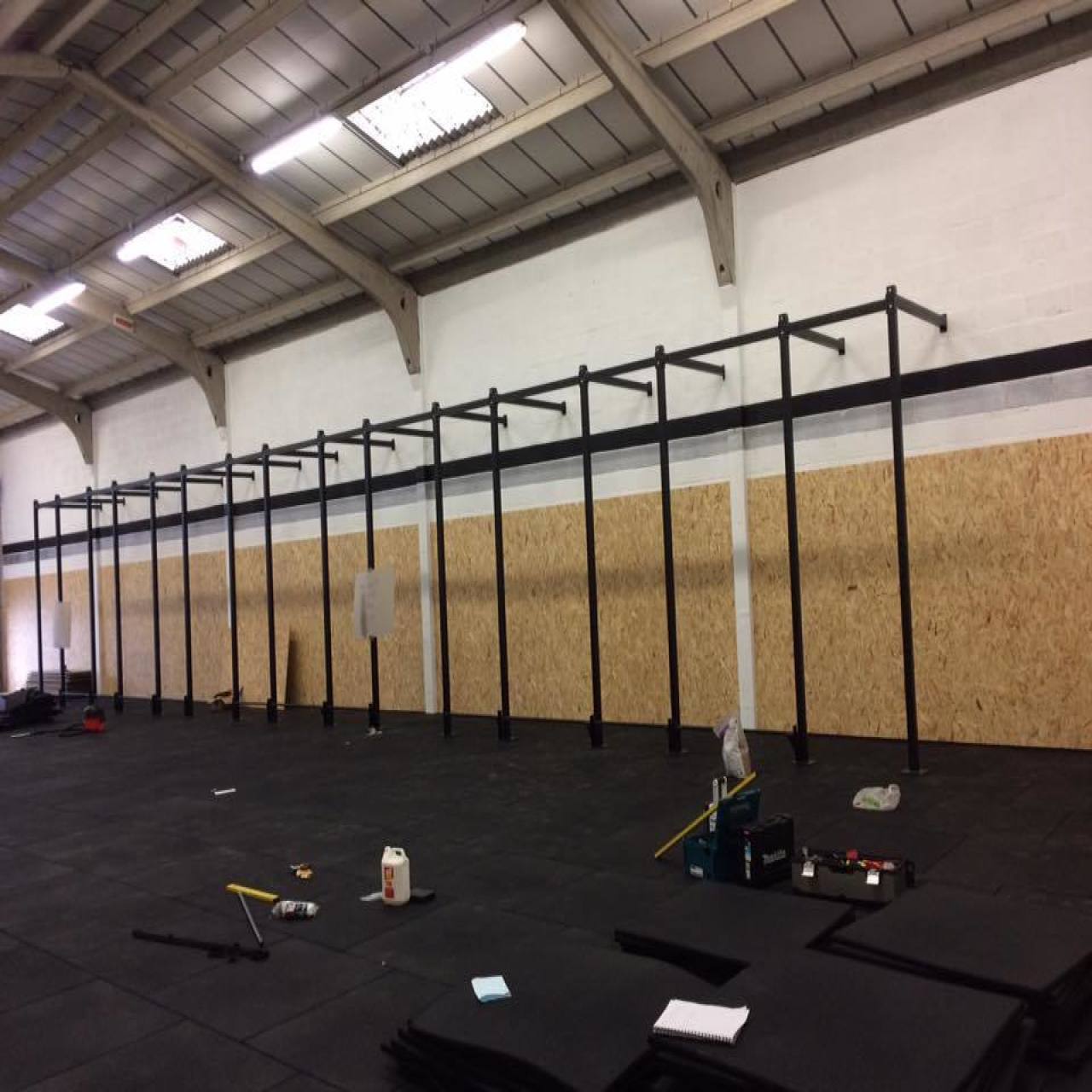 Install
RS3 was a straightforward install. The room was square and required very little cutting of flooring, however the facility had 350 tiles, so it became pretty labour intensive. The rig was installed smoothly apart from one wall, which was slightly off level. This was easily rectified by placing small level pads to bring the rig straight. The customer requested a 1m astro strip that ran the length of the facility. Custom storage units housed most of the plates, wall balls and kettlerbells with vertical barbell racks to house their bars.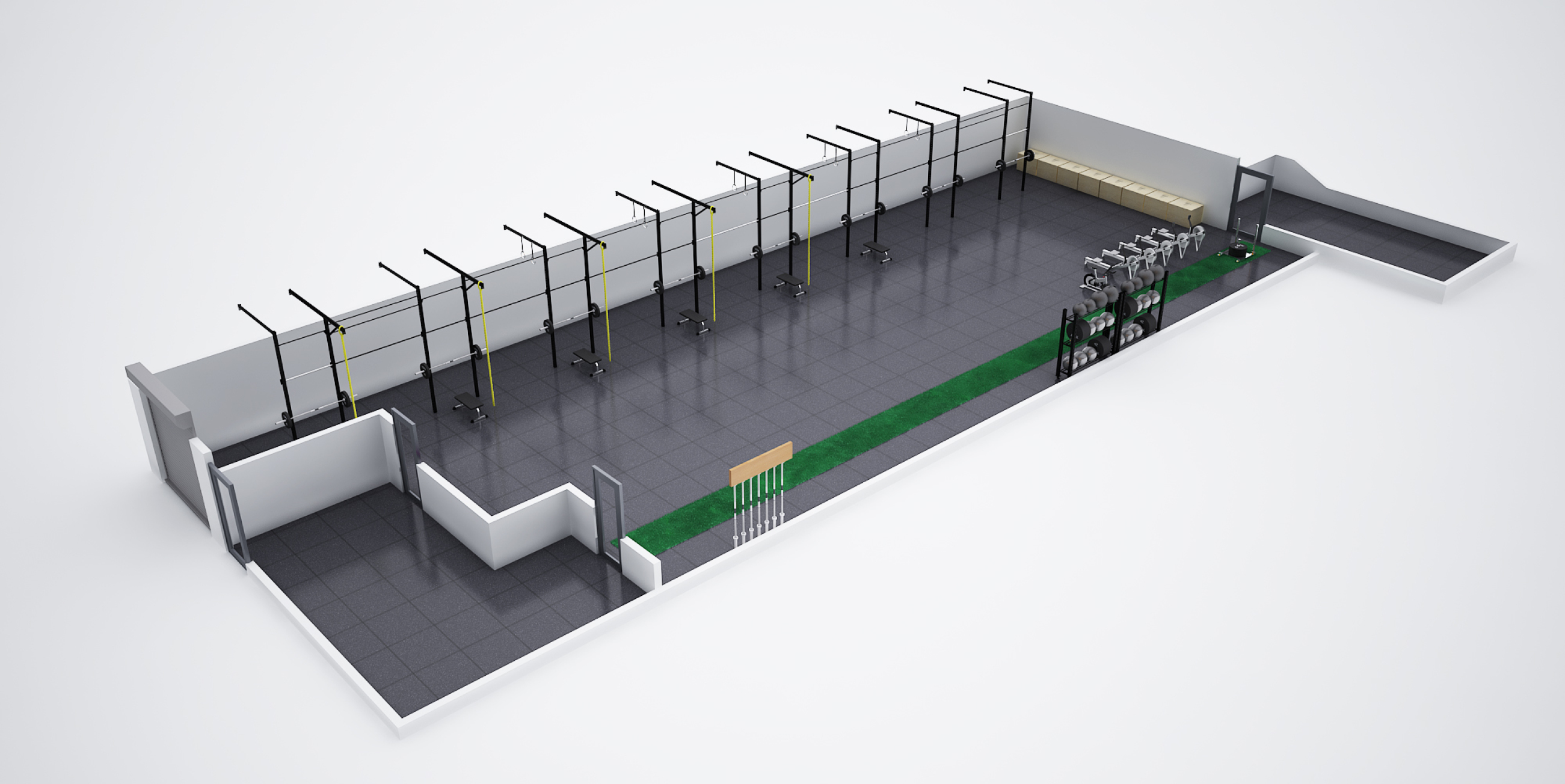 Finish
The install took a little longer than expected but was completed with plenty of time to spare before their opening day. As you can see the facility is of a very high standard and this reflects on the coaches themselves. If you are ever in Norwich be sure to check them out https://www.crossfitrs3.co.uk/
Facility design enquiry
Please tell us a little bit more about your plans.
Start an enquiry
Business finance