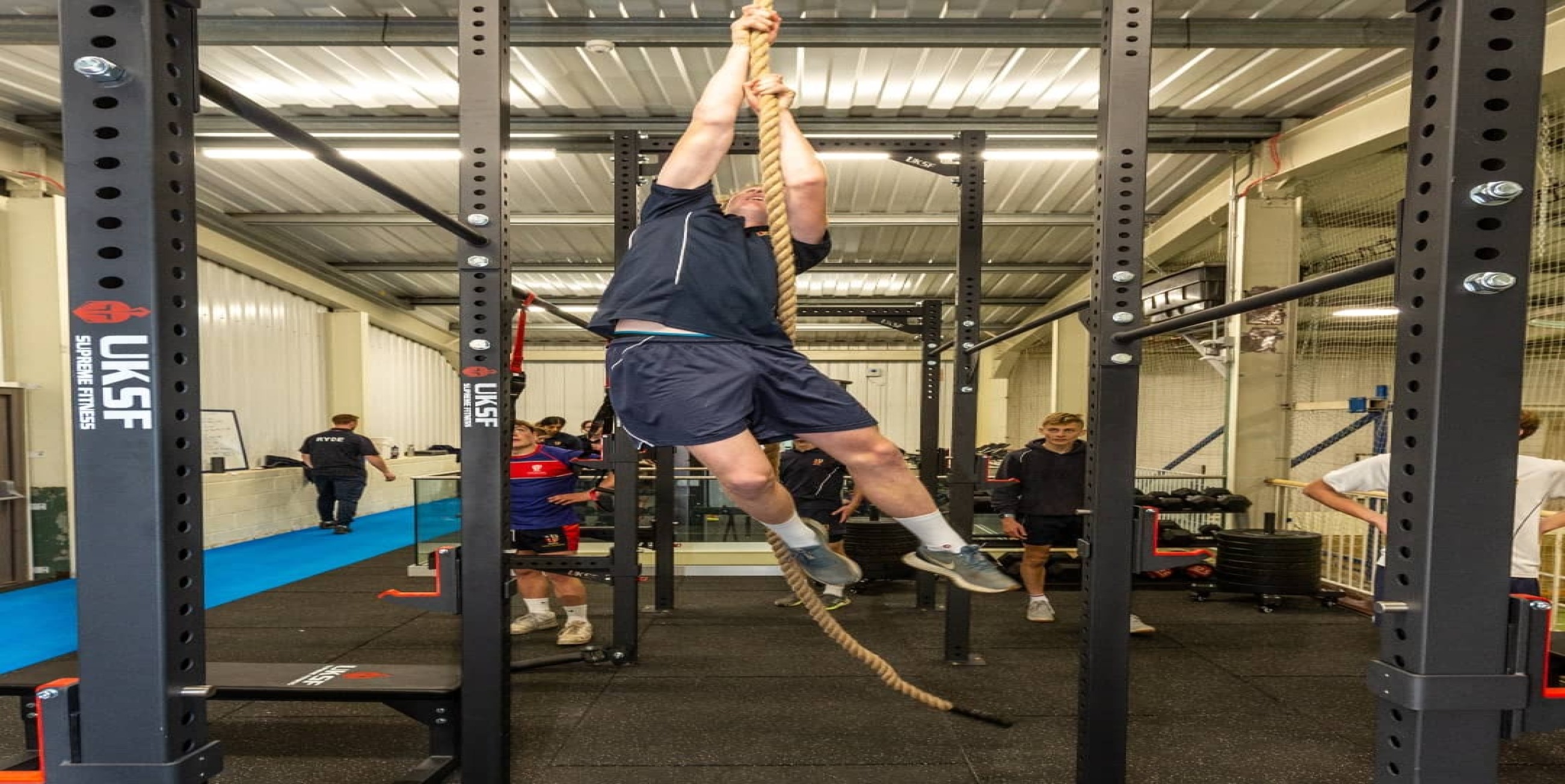 Concept
With a large area just behind their basketball courts, the gym's specifications were simple. Optimization of the space was key as the shaping of the area was in an enlarged 'C' shape. The school wished for there to be room for an Astro Lane at the back of the complex for prowler pushing, which is perfect for explosive training.
The specifications for the school's fitting consisted of our free standing 14ft rig with landmine and climbing rope attachments, barbells (15kg and 7.5kg), bumper plates, flat benches, grey fleck flooring, Astro Lane, Concept2 ski erg, rower, and bike ergs, Xebex air bikes, hex dumbbells, wall balls, kettlebells, floor mounted barbell rack, 4-tiered storage, and hex dumbbell storage.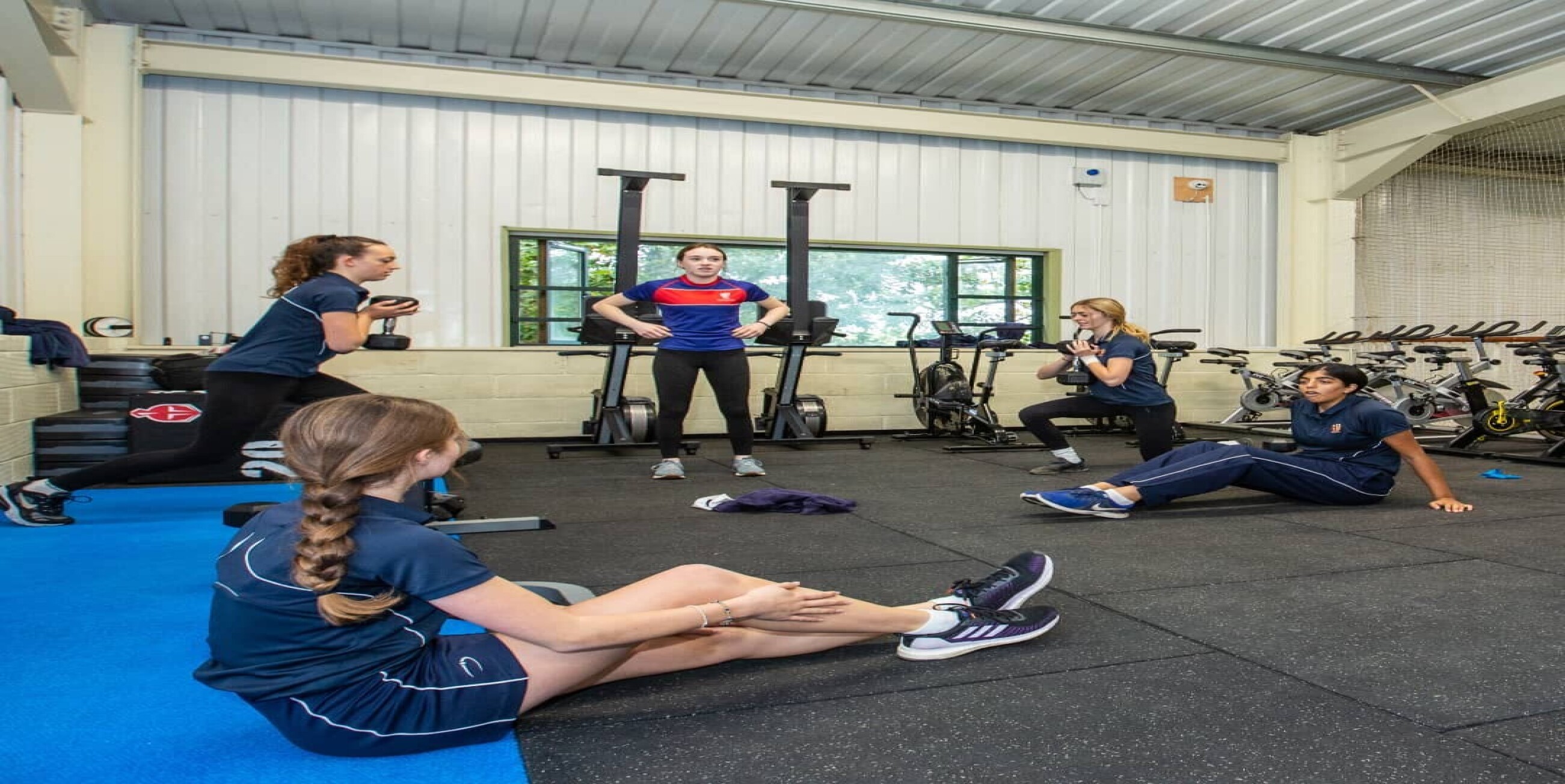 Finish
The overall facility looked extremely sleek and professional upon its finalization. The space was divided in to two sections which allowed for space optimization. To the right of the facility as you enter, there was a conditioning area which allowed ample of floor space for floor work and cardio machines. To the back of the complex ran the Astro which allowed for the prowler sled to run without damaging the flooring. To the left of the facility the 14ft rig is the centerpiece with the 4-tiered shelving, hex dumbbell rack and bar rack surrounding.
We were thrilled to become a part of Ryde school's outfitting experience. For more information on the school, head to https://www.rydeschool.org.uk/.
Facility design enquiry
Please tell us a little bit more about your plans.
Start an enquiry
Business finance